A well-designed drainage system is essential to remove excess water from your house and helps in the prevention of water-related damage to a home or building. The main objective of a drainage system is to collect and remove waste matter to maintain healthy conditions in and around a building. Having a depth of knowledge about all the different types of drainage systems will make all the difference when it comes to waterproofing your home and creating your dream property. Remember, the longer water sits on a surface, the more susceptible it is to contamination and deterioration of structural integrity and may require further environmental testing. Below is a list of residential drainage systems. These include surface, subsurface, downspout and gutter systems, and sump pump.
Why is proper drainage important for health?
Proper drainage around your home is important for health because wastewater and sewage can contaminate our water supply. It can also create a breeding ground for diseases. A good drainage system also helps keep you comfortable and healthy by preventing condensation, which prevents the growth of mold and mildew. It also deters the accumulation of moisture, which can promote the development of dust mites and mildew. All in all, proper drainage is necessary in having a healthy home.
Surface Drainage Systems or "Channel Drains"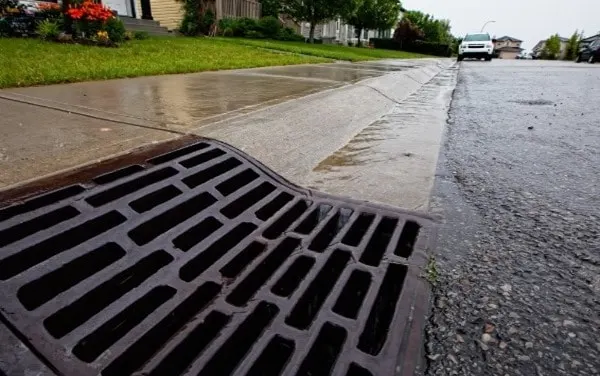 These types of drains contain shallow ditches dug in a parallel pattern, which act as runways for the water. Theses ditches direct the water into the drain to avoid flooding. The ditches do not need to be very deep, they are generally very shallow and again act as canals for the run-off water. The ditches guide the water into a large drain or away from your home, to avoid water pooling or flooding in unwanted areas. Surface drains are a necessity if the area is flat. In flat areas with a lot of precipitation water pooling can cause problems without the proper drainage system.
Downspout and Gutter System
Gutter systems require two primary parts, the downspout and the gutter system. Downspouts come in a couple different shapes and usually made of thin malleable metal. Downspouts are best for homes settled in envirnemnts that consistently receive lots of rainfall. During storms or showers the excessive rain builds up on your roof and can lead to serious problems such as puddling and or roof leaks. If you notice signs of a problem in the drainage system, have an expert in the industry like Home Stewards make an assessment.
Subsurface Drainage– "French Drain"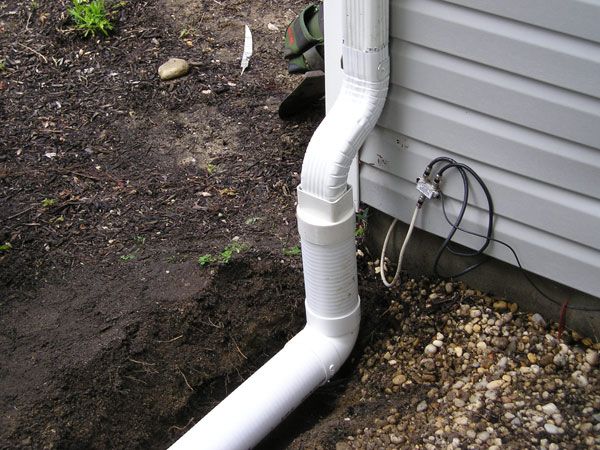 The French drain is a popular drainage system that requires a pipe to be placed underneath the surface of the soil. The benefit of french drains is that it avoids water-logging of soil around the base of the building. Pipes are installed well below ground level and allow the water to flow away from the property. Once the pipe is installed, a layer of gravel is used to fill in the trench. This system is useful for residential properties with heavy landscaping and foliage. Water-logging of the soil creates many issues for plants and shrubbery. Subsurface drains are one of the best drains to limit flooding around your property.
Sump Pumps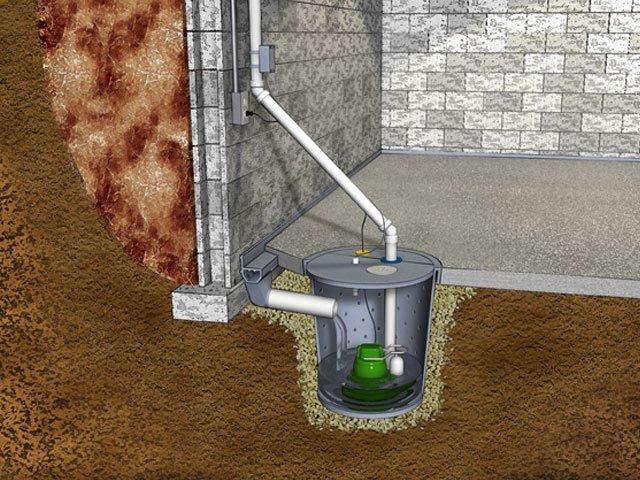 A sump pump is a device that pumps excess water away from your home. The pumps are installed underneath your house commonly in a crawl space or basement. (Those nasty places you don't want to go in yourself). The pump directs any excess water away from your home through a discharge line. This is a great way to avoid flooding, water damage, and mold growth in your home. If you have a newer built home, you most likely have a sump basin and maybe a pump. However if your home is older than 20 years, its unlikley you have a sump pump. Building codes have improved over the years and the focus has shifted to take a more preventative approach.