5 Ways Property Managers Limit Risk From Environmental Claims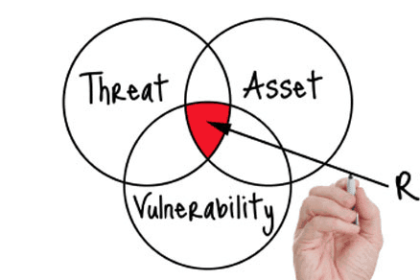 5 Ways Property Managers Limit Risk From Environmental Claims
A property manager is often stuck between a rock and a hard place. Environmental claims are common pitfalls that cause even the best property managers to wind up on the wrong side of the bench in a courtroom. Here are several tried and proven ways property managers can limit risk from environmental claims.
Thoroughly Inspecting
Thoroughly inspect units before occupancy and before tenants terminate a lease. Both events affect your bottom line. Each property will have it's own set of unique inspection requirements. Limit risk by performing these inspections:
Walk through. At a minimum one should walk through all accessible portions of the building/property, and at least peak into hard-to-reach storage areas such as attics, crawlspaces, sheds, etc. Take as many pictures as possible; you cannot have too many. Video can be better because you're catching the equivalent of thousands of photos from various angles.
Professionals. Some properties may warrant additional inspections by qualified experts. If there's evidence of water damage or a strange smell, or if the property is on a well or near a utility station, it is prudent to hire an independent 3rd party inspector to provide an unbiased opinion to all stakeholders. This may include, but is not limited to:
Owners and tenants. No matter what the owner and tenants say, insist on walking the entire property with the owner and tenant (usually separately) and reviewing any areas of concern. Listen to any concerns and clearly point out deficiencies to both parties. Property managers limit risk by practicing this best strategy which gives everyone an opportunity to voice their concerns.
Avoid Poor Documentation
Poor documentation can be one-way ticket to the dog house. Use a similar organization structure across all 4 groups of data. Whether it's a small dispute over who pays for the trash, or a big dispute headed to court, here are a few tips for organizing data so it's retrievable when you need it:
Email. Always preface the subject heading of each email by client name or property address. This makes it easier to locate emails in the future, and if you're a techie you can create rules for your computer to automatically file such emails in specific client folders.
Photos. Select a folder system and keep your filing up to date. I save photos in albums/folders organized by date, and sometimes create folders for clients or projects. I even have a presentation folder which includes albums for "pretty," "gross," and "funny".
Digital Reports. Store 3rd party reports on your hard drive and also in the cloud or a safe backup system. Organize your reports by client name, project address, or date – whatever works for you.
Hardcopy, Disclosure Logs, etc. You should maintain all hard copies for at least 5 years after the termination of a lease.
Hire a Good Team
If you find yourself holding your nose during the initial walk-through and you know you need a building inspector, don't just hire the first one that hands you a card. Due diligence when selecting a contractor, attorney, cleaning company, etc., should include research and getting references for similar types of projects. Establish your team of professionals before you need them. Contracting the wrong team can create more risk than it mitigates, so choose your team carefully.
Only hire outside consultants with proper credentials and a good track record. There are national requirements for anyone testing asbestos, lead and radon. If your concern involves any of these contaminants, it is your responsibility to ensure the contractor carries the proper credentials. Be sure that your industrial hygienist (IH) carries errors & omissions (E&O) and general liability insurance. [Carry your own insurance, too!] In California you need a license to braid hair, but anyone can call themselves a mold inspector. The Indoor Air Quality Association (IAQA) administers a Certified Microbial Inspector (CMI) program that I trust, and the International Institute for Building Biology & Ecology has a certification for electromagnetic fields (EMF) that is recognized internationally. Any IH who will not produce testimonials or share references should not be hired. Always check their Yelp reviews and Better Business Bureau records.
Have a good team in place before a problem occurs. You should have the number of a good real estate attorney and industrial hygienist (IH) in your phone contacts. Speak with your team members before there is a complaint requiring immediate attention. Often the best consulting professionals are very busy, and are reluctant to take on new clients they don't known on short notice. A simple phone call, cup of coffee, or lunch meeting will go a long way in making sure your first choice attorney or IH is available when needed.
Beware Red Flags
Early in my professional career a mentor told me, "Alex, the best client you ever have may be the one you turn away."
It's taken me years to fully appreciate that statement, but it's true. I'm embarrassed to say I still had to learn the hard way. When business is slow and you see an opportunity you want to take the job/client, even though something in your gut says something is wrong. Trust your gut, and if you don't trust your instincts you can establish a "red flag scoring system" and create rules for your own comfort level. Be wary when you encounter these common red flags:
Paranoia
Lots of back and forth before they sign on
Repeated cost issues (too much, misunderstandings, discount? x 100, etc.)
Attitude, combative or aggressive
No pay / late pay
In or threatening legal battle(s)
Take Complaints Seriously
Respond quickly to, and take all tenant complaints seriously. This is how your customers provide feedback. First, let them know their complaint was received and your team is preparing to respond. Once you have a plan of action, share the relevant details with the tenant. The tone of your response should be professional and courteous. Maintaining a good line of communication is critical for preventing an escalation of problems. The old practice of saying "I hear you; this is what I hear you saying and this is how I'm going to respond," can ameliorate some potentially ugly situations just by making the tenant feel heard and setting clear expectations.
The flip side of this coin is you sometimes must be the squeaky wheel yourself, and remain courteous and professional while being persistent.
Property managers walk in high risk and litigious streets. Minimizing your risk from environmental claims will make you a better property manager. Let Healthy Building Science help whenever there's a question about environmental contaminants, or whenever a tenant remodel is scheduled in a sensitive or high-risk building.
Let us help you limit risk from environmental claims.
Property owners and managers who implement environmental best practices are ahead of the competition. For additional information please read "The Keys to a Healthy Building," an article by Alex Stadtner in Rental Housing Magazine, August 2014 – "The Healthiest Home"